Your gas fireplace needs love too! Many homes have gas burning fireplaces but homeowners don't think about getting them serviced until they need it for that special occasion like that first big football game or Thanksgiving dinner. So why not get an annual checkup for your fireplace before that first fire? Calling on a professional fireplace technician can save you time, frustration and money.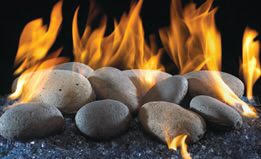 A gas fireplace system, whether gas logs, or a complete fireplace unit, vented or unvented can be a great and very comfortable way to keep your home cozy and warm. But remember safety first, your whole system should be inspected annually from top to bottom to keep it burning clean and working at its top efficiency.
There are many types of gas fireplaces like vent free, direct vent and fully vented and there are also multiple types of operating systems with standing pilots, electronic ignitions, etc. The servicing guidelines are specific to the type of unit you have. The goal is to keep your family safe, secure and warm during the winter season. Whether using your gas fireplace for ambiance or as your main heat source having these units serviced and ready to go before that first use can give you peace of mind.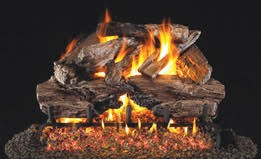 If you are having issues with your fireplace or want to make sure it is running at optimum efficiency give us a call! Our certified professionals here at Chimney Pro are trained to install, maintain and repair many types of gas log fireplaces, making your home warm again for the entire burning season. We serve Alabama, Tennessee and Georgia and would love to earn your business!
Call Chimney Pro today at 1-256-845-9814 scheduling or with any questions you might have regarding any of our services.